ARO-ADLER VOM FILSBOGEN EST LE PAPA DE NOTRE GRANDE FILLE NEISS-NORA.

NEISS AURA DES CHIOTS EN 2023, ARO-ADLER SERA DONC LE GRAND-PAPA.

ARO- ADLER VOM FILSBOGEN est un Altdeutsche de la plus haute lignée. C'est un multiple champion international. Entre autres : Best of the Best 2019.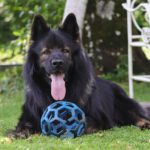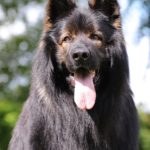 INDIRA SKYE AVALON OF EMPIRE EST UNE CHAMPIONNE DE MANTRAILING ET COURAGEUSE CHIENNE DE RECHERCHE.
INDIRA SKYE EST LA MAMAN DE NEISS-NORA AVALON OF EMPIRE.